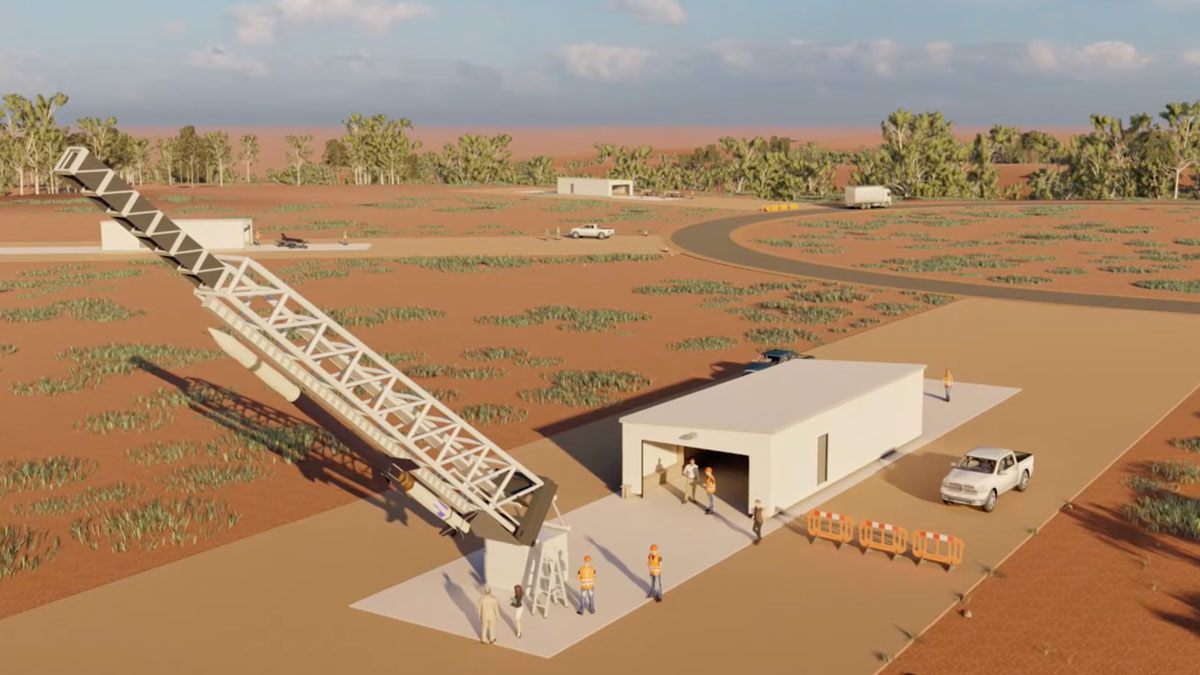 Australian rockets and satellites ready to be sent into orbit
Australia's space industry takes off with a slew of rockets and satellites ready to be sent into orbit.
Fleet Space Technologies has been rolling out its networked NanoSatellites in stages since November 2018. It currently has six of its planned constellation of 140 in low Earth orbit.
The next NanoSatellite is should be launched aboard the SpaceX Transporter-5 at Cape Canaveral on May 26.
Dubbed Centauri-5, the NanoSatellite provides low-power Internet of Things connectivity between remote ground stations for regional industry and mining operations.
Built to CubeSat specifications, Centauri-5 weighs less than 10 kg and is about the size of a shoebox.
But when part of a constellation of similar satellites, it will contribute to a resilient and persistent satellite communications network.
Four other fleet satellite launches are underway.
Meanwhile, Australia Equatorial Launch will become operational by firing three rockets from its Arnhem space center in the Northern Territory in June and July. It will be NASA's first space launch from a commercial launch site and Australia's first commercial space launch.
Equatorial launch aims to exploit the Earth's faster rotation in the equatorial region to reduce the fuel – and therefore the cost – needed to launch small payloads into space.
These first launches from the new facility near the remote town of Nhulunbuy on the Gove Peninsula will carry experimental NASA suborbital payloads.
Space Machine Company (SMC) also secured a ride for its Optimus Orbital Transfer Testbed. It will be flown in April next year aboard a SpaceX "carpool" mission.
The 270 kg Optimus is one of the largest commercial spacecraft designed and built in Australia. Its goal is to prove the propulsion and navigation technology needed to service other satellites in need of maintenance or repair, and carry payloads to specific orbits.
"To fully support and commercialize the potential of service delivery in space, the right logistics infrastructure must be in place," said Rajat Kulshrestha, CEO of SMC.
---
Also Read: Federal Election Gives Australia's Space Industry A Rocket
---
And the South Australian government Kanyini CubeSat, designed and built by Inovor Technologies, has passed its Critical Design Review. "The success of CDR – this confidence in the design of the spacecraft – provides a boost as we move towards the next big step, which is to test and integrate the payloads into the satellite, which will provide services to the South Australian government," says Inovor CEO Dr Matthew Tetlow.
Read science facts, not fiction…
There has never been a more important time to explain facts, cherish evidence-based knowledge, and showcase the latest scientific, technological and technical breakthroughs. Cosmos is published by the Royal Institution of Australia, a charity dedicated to connecting people with the world of science. Financial contributions, large or small, help us provide access to reliable scientific information at a time when the world needs it most. Please support us by donating or purchasing a subscription today.