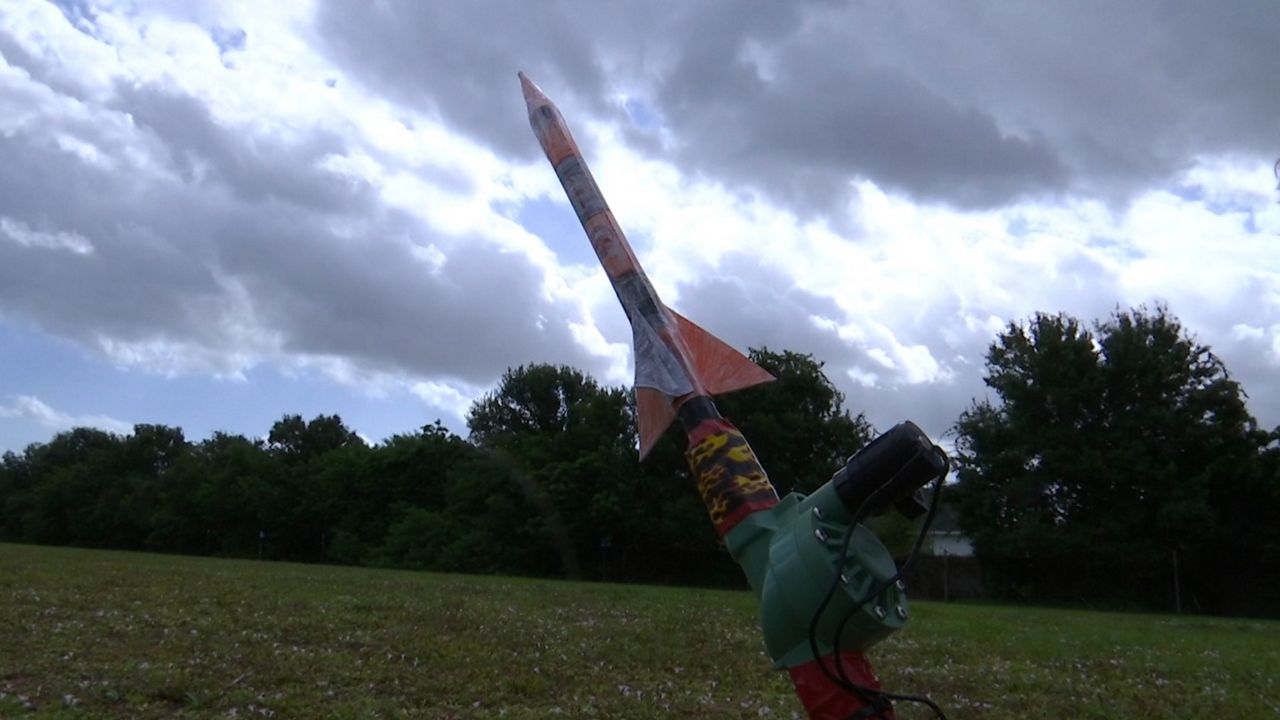 Brevard students learn to develop their own rockets
[ad_1]
BREVARD COUNTY, FL – Some students in Brevard County are learning how to build and launch their own rockets, just two days before NASA's Crew-3 launch.
---
What would you like to know
Ahead of Crew-3's launch, Brevard students launched their own rockets
Students learned how to build and assemble their own rockets
Then the teams launched them to see which rocket worked best.
A team's rocket soared 200 meters at launch
---
Amelia Taylor, a sixth-grade student at Imagine Schools, and her team, "The Girl Squad," had the rocket they had created ready to launch.
"We're going with a shorter nose and a sharper body because it can go faster and soar through the air," Taylor explained.
She and her group clashed with other students on Friday to see how their designs worked.
"We will be recording data on how far the rockets travel and how long they have flown," said Imagine Schools STEAM director Brendan Williams.
After a little instruction, it was time to fly – much like the NASA Crew-3 team will be launching into space this weekend.
Taylor and his team were the first. Their rocket traveled 200 meters.
"I think we could win, but I'm open to ideas if someone goes further than us," Taylor said.
And that's a very big part of space travel, always trying to improve.
[ad_2]