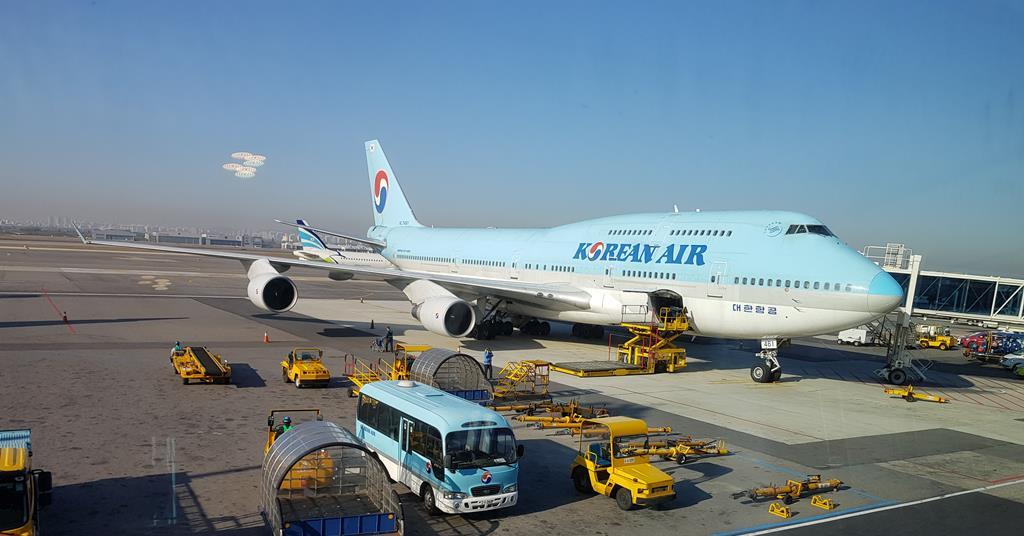 Korean Air plans to use the 747 for rocket launches | New
[ad_1]
The ROK Air Force commissioned Korean Air and Seoul National University to study the use of the Boeing 747-400 for aerial rocket launch.
The joint research project will explore areas such as the 747's current capabilities, the technology to be applied for space launch, the operating costs and modifications needed for the aircraft, Korean Air said.
The carrier will also examine the business opportunities for such a service. He notes that the recent termination of an agreement between the United States and South Korea that limited the range of South Korean ballistic missiles makes possible the development of an air launch system.
"This research is particularly significant because the air launch capabilities will help Korea overcome its geographic limitations," Korean Air said.
At the moment, South Korea can only launch satellites south from Naro in the southwest of the country, but the air launch has a lot more flexibility with the direction of the launch. In addition, rockets can be launched at altitudes of 39,000 feet, greatly reducing the impact of weather conditions.
"In addition, the air launch reduces the costs of building and maintaining a site to launch vehicles," Korean Air said. "There is also the opportunity to generate income by providing services to other countries that do not have their own launch site."
Virgin Orbit has already proven its ability to launch rockets from the 747-400 with its Cosmic girl Platform. In January, Cosmic girl launched 12 CubeSats into space using the company's LauncherOne rocket.
The 747's 'fifth engine' attachment point on the left wing makes the type particularly attractive for launching work. Although rarely used in air services, the "fifth engine" assembly is designed for conveying an additional engine. Virgin Orbit uses this mount point for LauncherOne.
Data from Cirium fleets shows Korean Air has four 747-400s in service, with an average age of 15.8 years. The planes are powered by Pratt & Whitney PW4000 engines.
Beijing is also developing the ability to launch ballistic missiles from an aircraft, in particular the Xian H-6N bomber. In October 2020, a video appeared on Chinese social media that showed an H-6N carrying what could be a ballistic missile or accelerated glide vehicle along its central axis.
[ad_2]