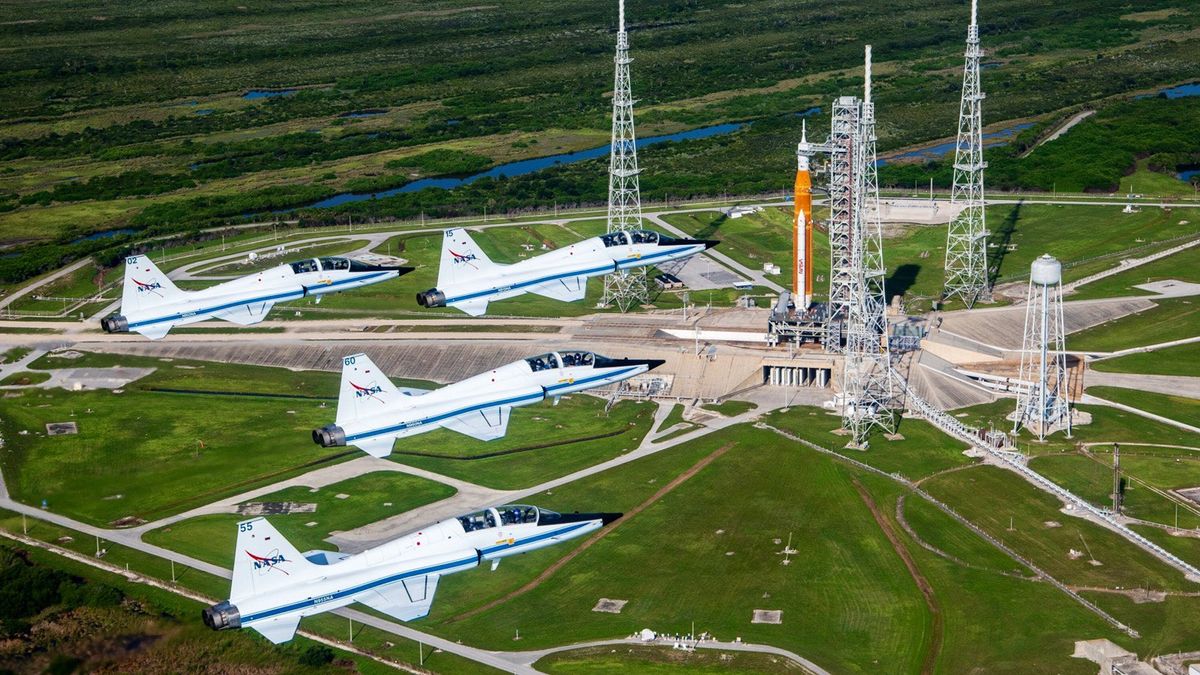 NASA astronauts zoom from the Artemis 1 SLS rocket during a jet flyby (photos)
Being an astronaut has never been so much fun.
A group of NASA astronauts have shared an incredible series of images showing them flying over the Space Launch System (SLS) rocket as it waits on the launch pad before its scheduled time Artemis 1 launching on August 29.
The images, shared on Twitter by astronauts Andrew Morgan and Reid Wiseman and astronaut candidate Christina Birch, show four NASA T-38 training jets flying in formation recently above the 322-foot-tall (98-meter) SLS mega-rocket at Launch Complex 39B and the Vehicle Assembly Building at Kennedy Space Center in Florida.
Related: NASA's Artemis 1 Lunar Mission: Live Updates
"This week we flew over @NASAArtemis, thanking @nasa centers across the country who put this moon rocket on @NASAKennedy's pad and celebrating the upcoming test flight!" Morgan, who flew three missions aboard the International Space Station, wrote on Twitter (opens in a new tab) Thursday (August 25).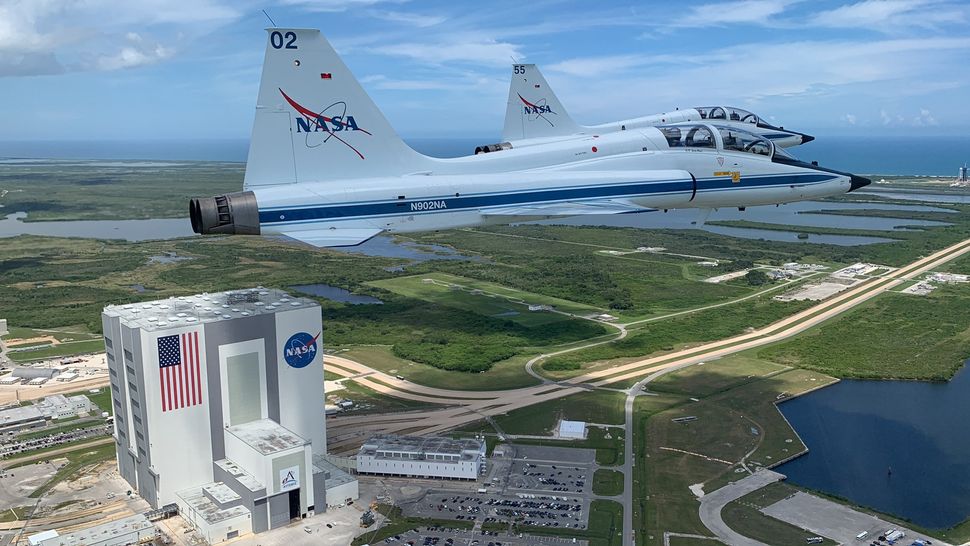 Wiseman, current head of NASA's astronaut office, was much less verbose. "We. are going! #Artemis1," it read. Wiseman's tweet (opens in a new tab) of the flyover image released on Wednesday (August 24).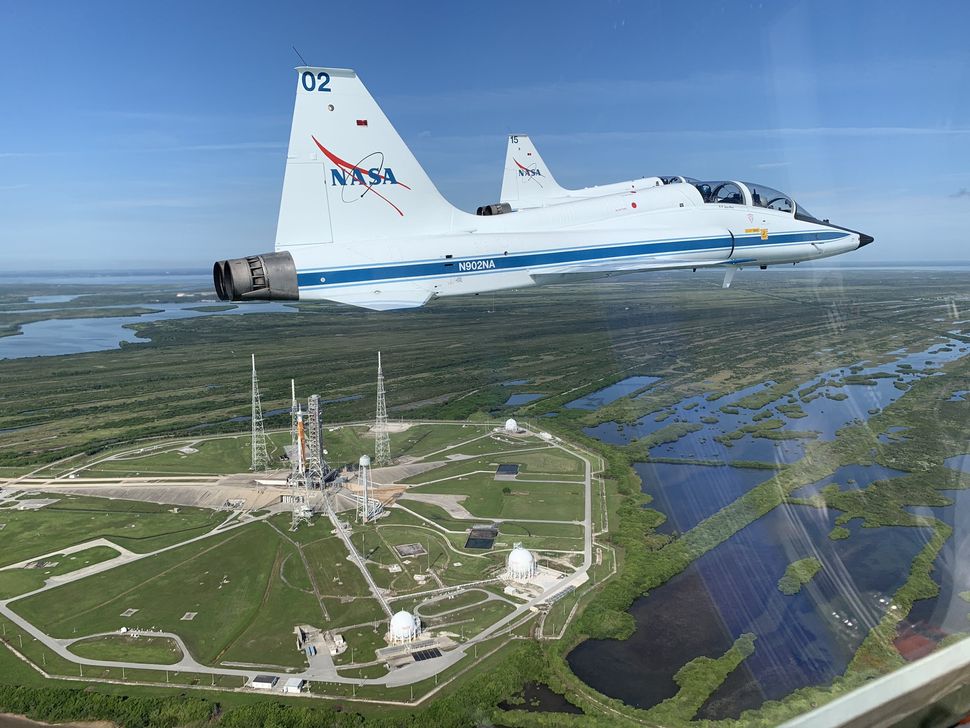 Birch added that the two-seat T-38 formation included fellow astronaut candidates Jack Hathaway and Nichole "Vapor" Ayers.
NASA has used Northrop T-38 Talon jets as trainers and fighter jets for more than five decades. The two-seat trainer can fly at supersonic speeds of up to Mach 1.6 and reach altitudes of up to 40,000 feet, higher than most commercial jetliners. "The T-38 is a great aircraft for what we need at NASA because it's fast, capable, and very simple," said retired NASA astronaut and former International Space Station Commander Terry Virts. in a 2011 NASA statement. (opens in a new tab). "It's safe and it's known. So compared to other planes, it's definitely one of the best."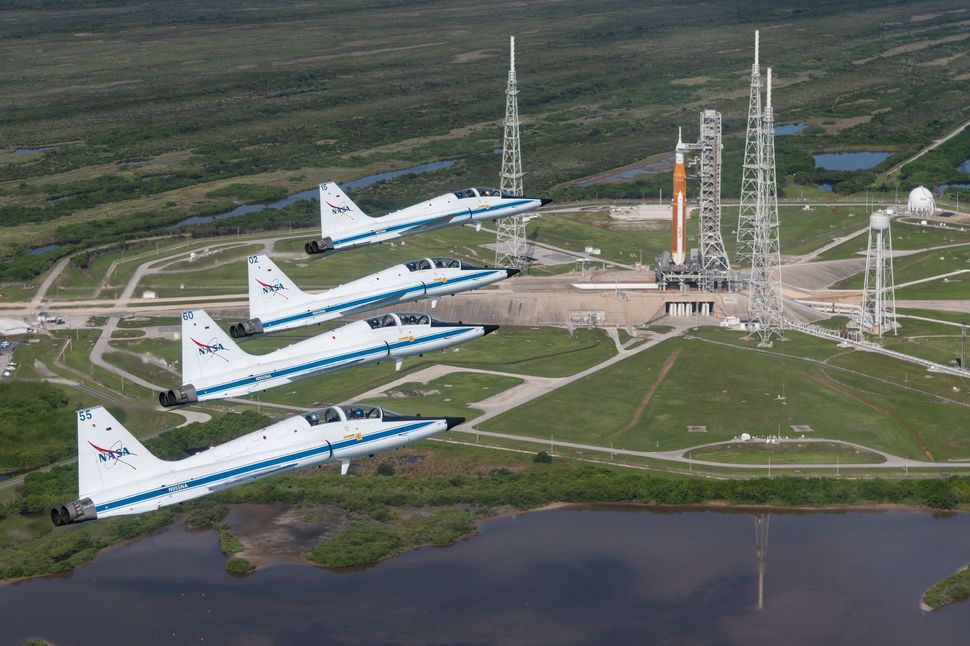 Since Thursday (August 25), the US Space Force's 45th Weather Squadron has predicts a 70% chance (opens in a new tab) of favorable weather conditions on Monday (August 29) for the launch of Artemis 1, which will send an uncrewed Orion capsule on a journey to lunar orbit and back.
Follow Brett on Twitter at @brettley (opens in a new tab). Follow us on twitter @Spacedotcom (opens in a new tab) Or on Facebook (opens in a new tab).