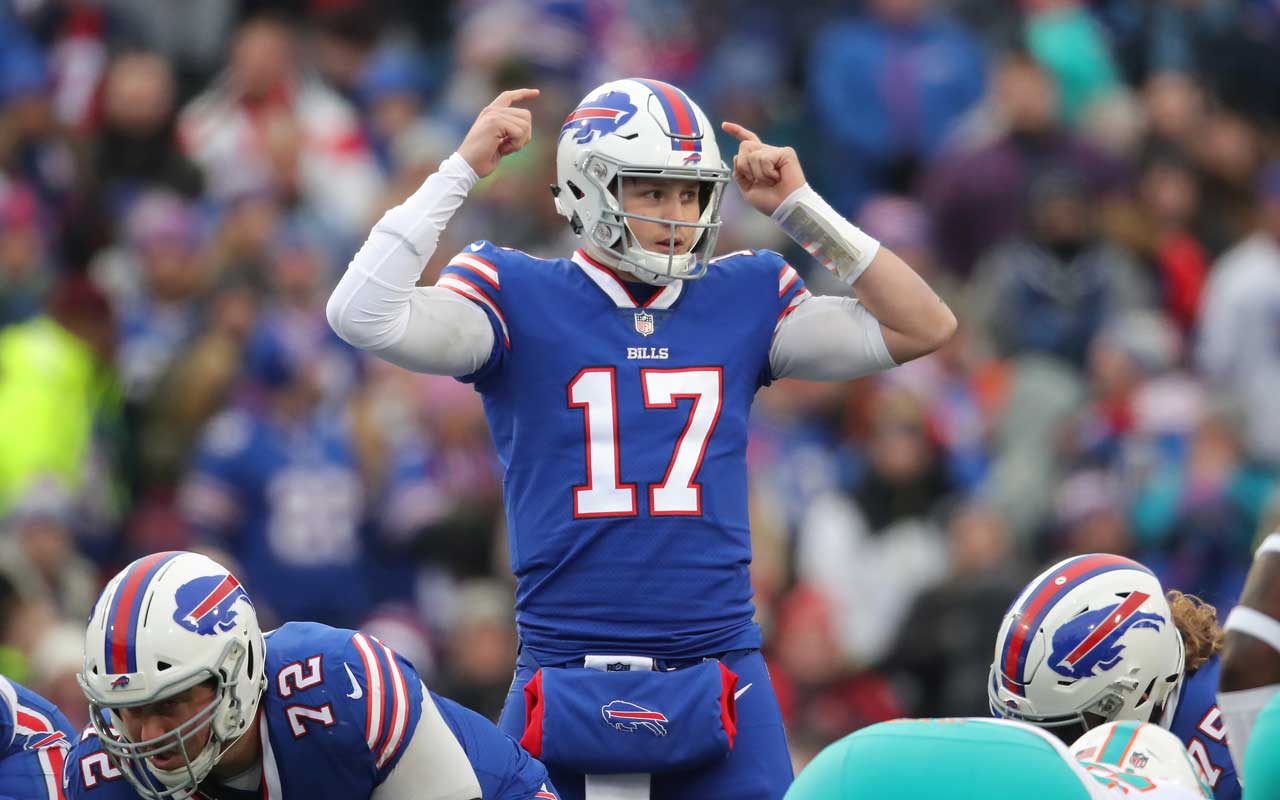 NFL Fantasy Football Week 4 Rankings: Josh Allen Rocket Ship Week
Injury situations are starting to pile up as we head into Week 4. Make sure you've checked out John Daigle's waiver column to stay ahead of the competition. In this article, we'll break down the top of each group of positions with 4for4's half point PPR rankings to preview the week ahead.
*NOTE: All rankings courtesy of 4for4 Week 4 Semi-PPR Rankings.
What stands out: Josh Allen. Just look at his projection compared to everyone else.
Analysis: Allen is in for an absolute blowout this weekend against the Ravens and if Buffalo's secondary doesn't improve, Lamar Jackson could be just as good despite the game's seeding. Many of the best quarterbacks are in tough matchups this week, which makes Joe Burrow stand out this week. Assuming Tua Tagovailoa is healthy, and on Tuesday afternoon HC Mike McDaniel said "if the team had a full practice today Tua Tagovailoa would be limited and questionable for Thursday" he could also be in an explosive situation against Cincinnati. I know Lamar Jackson just went nuclear against New England, but I'm not sure the Packers and Aaron Rodgers have the weapons to come close. Outside of the top 10, one guy I like is Jameis Winston against Minnesota. Jalen Hurts had a big day against them and Chris Olave is having a blast.
* Check out the full QB standings here.
What stands out: Jamaal Williams and Khalil Herbert, welcome to the top 10!
Analysis: The top trio will probably be the top trio until they're goodbye for a while, right? Jonathan Taylor is going to start at some point and a game against the Titans could be the deal. All of the top 10 guys are in elite matchups this week except for Derrick Henry. Williams and Herbert are moving from the waiver wire to your starting rosters and both should be solid contributors straight away. Joe Mixon should be ready for Thursday's game against the Dolphins and should have a good day as long as he stays healthy. Outside of the top 10 it's hard to cast on the Eagles as Darius Slay and James Bradberry are both in the EPA top 4 in coverage by Next Gen Stats, could James Robinson be in another surprising day?
* Check out RB's full rankings here.
What stands out: Three of the top 10 are in the Miami-Cincinnati game, so we're hoping for some fireworks.
Analysis: Cooper Kupp had a "slow" game for him and still managed 14.4 half-point PPR points in Week 3, showing how strong his weekly floor can be even with the volume of receptions was not there. Stefon Diggs has another big projection and against this Baltimore secondary he should see a big day. Tyreek Hill and Jaylen Waddle are both planning very well in this game against Cincinnati and after Hill called Eli Apple, it will be a game not to be missed. Justin Jefferson had a quiet week against Jeff Okudah and is looking to bounce back against the Saints. Michael Pittman is in one of the elite matchups this week, but can Matt Ryan be effective enough to give him the ball? Outside of the top 10, it's a good time for a Gabe Davis week.
* Check out the full WR standings here.
What stands out: Mark Andrews climbs to the top spot this week in the projections.
Analysis: Andrews has been the best receiving option for Lamar Jackson this season and he seems automatic every week. Travis Kelce has a solid game, but after the offense spat against the Colts without Shaq Leonard, you're definitely hoping for an offense rebound and funnel it into Kelce. A take with no data, but the loss of Trent Williams could force George Kittle to block more in the coming weeks. He's still a guy you should start with, but the cap could be lower. Zach Ertz continues to receive fed targets without Deandre Hopkins, as he now sees the second-biggest among tight ends. One of the top 10 guys I watch is Tyler Conklin. Don't look now, but he's tied for third in most targets per game among tight ends.
*See TE's full ranking here.