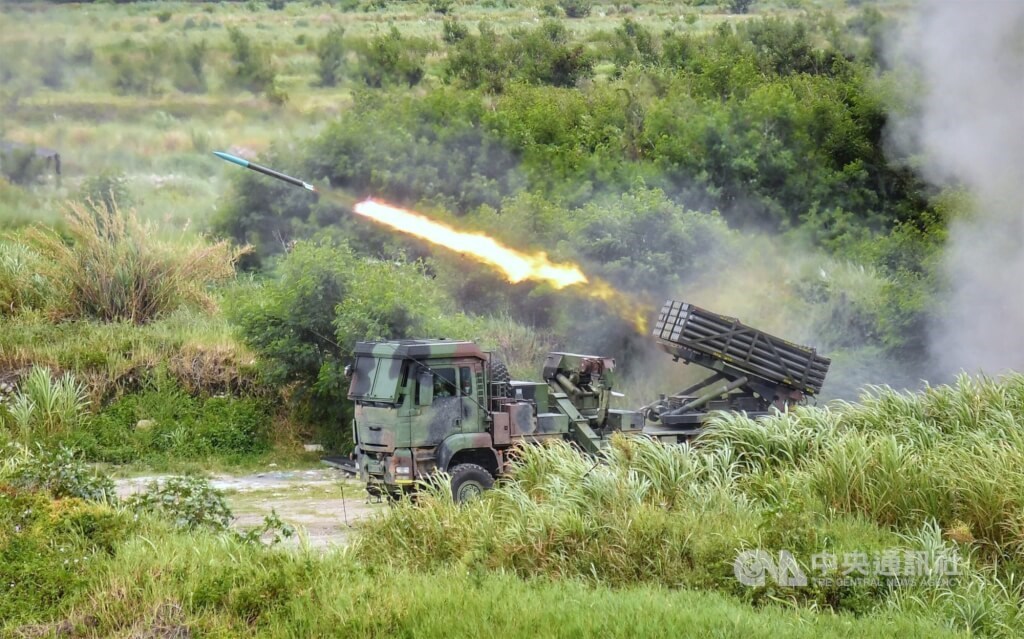 No casualties in malfunctioning Pingtung rocket launch exercise (Army)
Taipei, June 20 (CNA) There were no casualties from a rocket launch malfunction during a live-fire exercise in southern Taiwan on Monday, according to the Ministry of National Defense .
No deaths or injuries were reported after the accident at Jiupeng military base in Manzhou Township, Pingtung County, in which a rocket inside a multiple launch rocket system Ray-Ting 2000 (Thunderbolt-2000) failed to launch for unknown reasons, the military said in a statement.
With the rocket stuck in the system, the booster burned out, causing damage to the truck the launcher was mounted on, the military added.
Since no servicemen were near the rocket system at the time of the failed launch, only the vehicle was damaged, the military added, noting that the exercise was immediately suspended.
The cause of the rocket launch malfunction is being investigated by experts from the Chung Shan Military Institute of Science and Technology and an army task force, he added.
The Ray-Ting 2000 is a locally developed multiple rocket artillery system, which has a range of 100 kilometers.
Weapons technicians conduct annual live-fire exercises with indigenous systems from June to July at Jiupeng Army Base, a major weapons testing site near the southern tip of Taiwan.
Meanwhile, local residents demanded an explanation from the military.
"Local residents of nearby townships fear the potential danger and demand assurances that there will be no recurrence," Manzhou Township Deputy Representative Ku Tsung-hsun (古宗勳) told CNA.