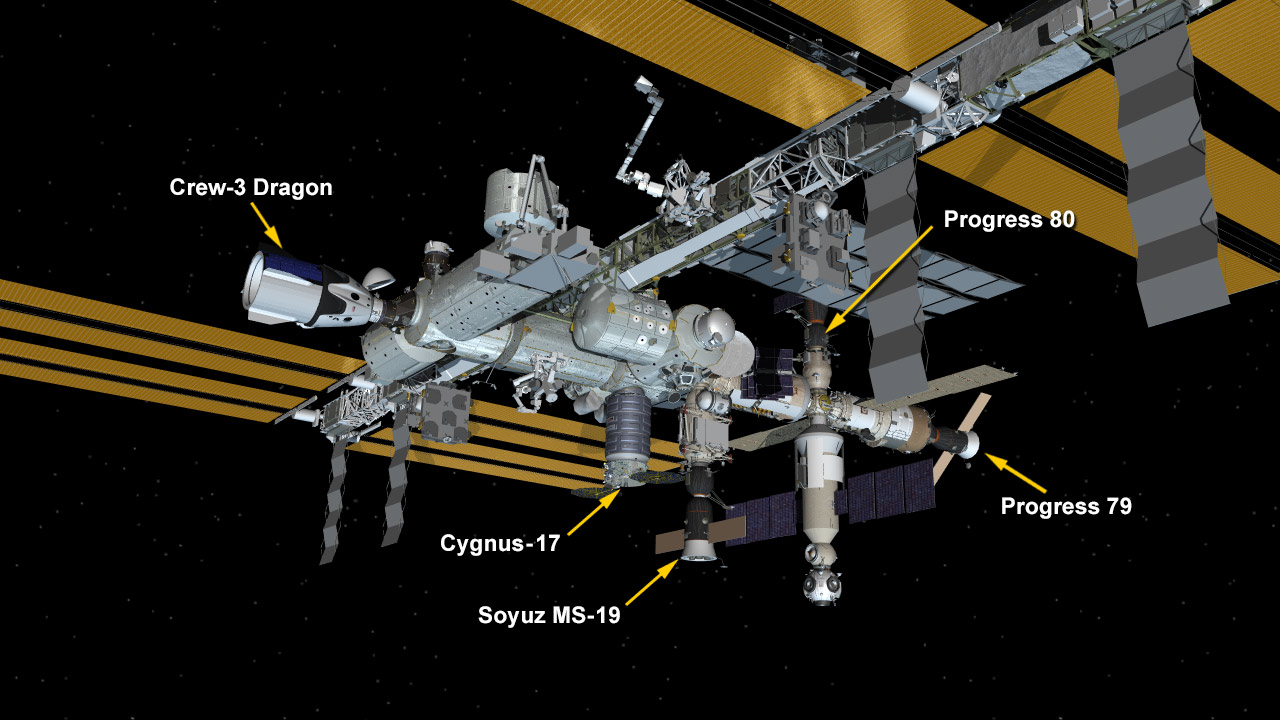 Northrop Grumman Cargo Resupply Mission 17
Installation of Northrop Grumman's Cygnus spacecraft on the International Space Station is now complete. Cygnus launched atop an Antares rocket at 12:40 p.m. EST on Saturday, February 19 from NASA's Wallops Flight Facility in Virginia. At approximately 4:44 a.m., the NASA astronaut Raja Chariwith NASA astronaut Kayla Baron as a backup, captured Cygnus, carrying 8,300 pounds of research, equipment, and scientific experiments to the International Space Station.
Highlights of space station research facilitated by this mission include:
The results of these and other investigations aboard the space station will help keep astronauts healthy during long-duration space travel and demonstrate technologies for future human and robotic exploration missions as part of the Nasa. Moon and Mars efforts, including lunar missions through the agency Artemis program.
Cygnus will also provide critical hardware to be installed over the next ISS Deployment Solar Panel (IROSA) spacewalks, as well as other components for the proper functioning of astronaut life on the space station, such as a waste deployer and acoustic blankets for the waste management system.
This Cygnus mission is the first to feature enhanced capabilities that will allow the spacecraft to perform a reboost, using its engines to adjust the space station's orbit as a standard service for NASA. The agency has a reboost planned while Cygnus is tethered to the orbital lab. A test of the maneuver was performed in 2018 during Cygnus' ninth resupply mission.
Cygnus will remain on the space station until May before deploying CubeSats and then disposing of several thousand pounds of junk upon re-entry into Earth's atmosphere, leading to its destruction.
---
Learn more about the station's activities by following the space station blog, @space station and @ISS_Research on Twitter, as well as the ISS Facebook and ISS Instagram accounts.
Get weekly video highlights on: http://jscfeatures.jsc.nasa.gov/videoupdate/
Get the latest news from NASA every week. Subscribe here: www.nasa.gov/subscribe