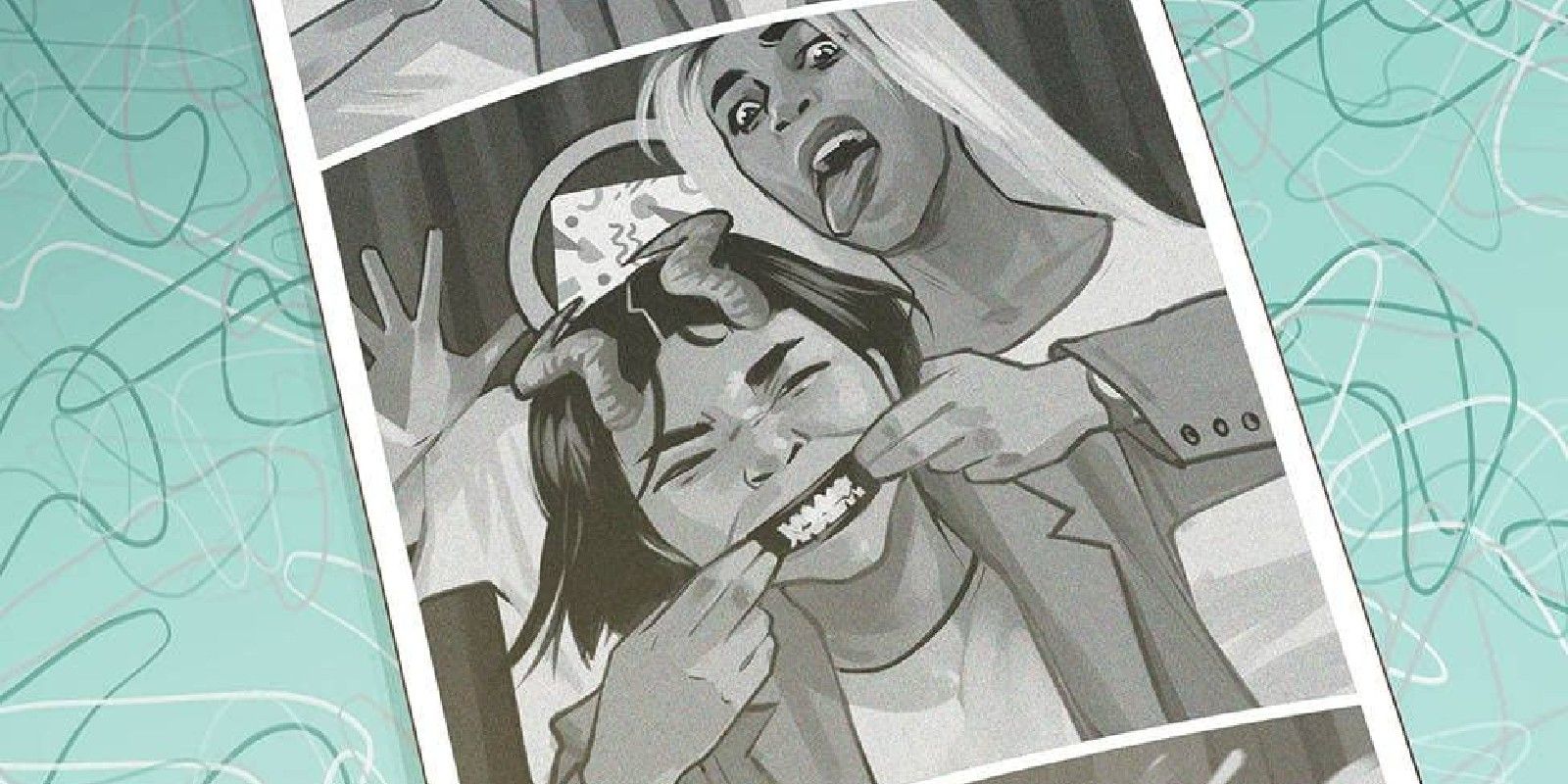 Saga's Final Arc Ends With Its Most Heartbreaking Moment Yet
Warning: Spoilers ahead for Saga #60
Universally acclaimed as one of the best comics of the past decade, Sagait is the latest arc just ended with its most heartbreaking moment yet. Saga and its creators are well known for killing off beloved characters, but longtime readers know that it's not death that brings tears. In fact, it's the consequences of character deaths in this universe that are just as brutal as the deaths themselves, and never has that been truer than in Saga #60.
Saga, created by Brian K. Vaughan and Fiona Staples, is a long-running sci-fi/fantasy comic of epic proportions. The first issue was released in 2012 and introduced readers to the essential characters of this space opera: the little Hazel, who has just been born, and her parents Alana and Marko. The couple, like Romeo and Juliet, are on opposite sides in an intergalactic war. The series follows Alana and Marko as they protect Hazel – the first interspecies child of her species – from assassins, reporters and anyone who would harm her. Although Hazel continues to survive – and here's one final major spoiler warning for Saga #54 in particular—his family and friends aren't always so lucky. The first half of this epic fantasy series ended in 2018 with the tragic death of Marko.
Related: 10 Award-Winning Comics Deserving of a Screen Time (That Aren't DC or Marvel)
Back from its long hiatus, Saga returned in January 2022 with a new arc and new characters to boot. The series continues three years after Marko's death, now following the misadventures of Alana and Hazel as they come to terms with his loss. Due to the time skip, readers don't see much of their grief, but that changes in Saga #60, by Vaughan, Staples and Fonografiks. After celebrating recent successes, the issue ends with Alana, Hazel and their friends watching the family's wooden rocket – their family home since Hazel was a baby – burn to the ground. Readers are treated to a series of close-ups of Hazel interspersed with flashbacks of her with Marko on the ship. Hazel's face wrinkles, she starts to cry, and she screams, over and over, "Father!"
Despite the time jump at the start of this arc, this glitch reveals just how Marko's hard-hitting loss was on Hazel. Hazel is presented as a tough and confident child, but the war and her family's intense lifestyle – always on the run – have clearly shaped her worldview. As she watches one of the few constants in her life burn, of course, she shatters her normally tough exterior to show how grieving she is. Fiona Staples' art really shines, rendering Hazel's grief in heartbreaking detail. Hazel's grief breaks up the evolving narrative, and readers get a glimpse into the past, allowing readers to take a moment to mourn one of of the saga central protagonists: Marko.
Saga #60 is the most brutal issue in the long-running epic to date, and it's not even because of the show's usual level of violence. The flashback sequence in this issue – and, of course, Hazel's heartbreak – is a pivotal moment in this arc and is certainly its emotional high point. Between Staples' heartbreaking art and Vaughan's cohesive character-driven writing, Saga continues to prove itself as one of the best-made (and emotional) comics of all time.
More: Characters From The Saga And Their Star Wars Counterpart
Saga #60 is available now from Image Comics.