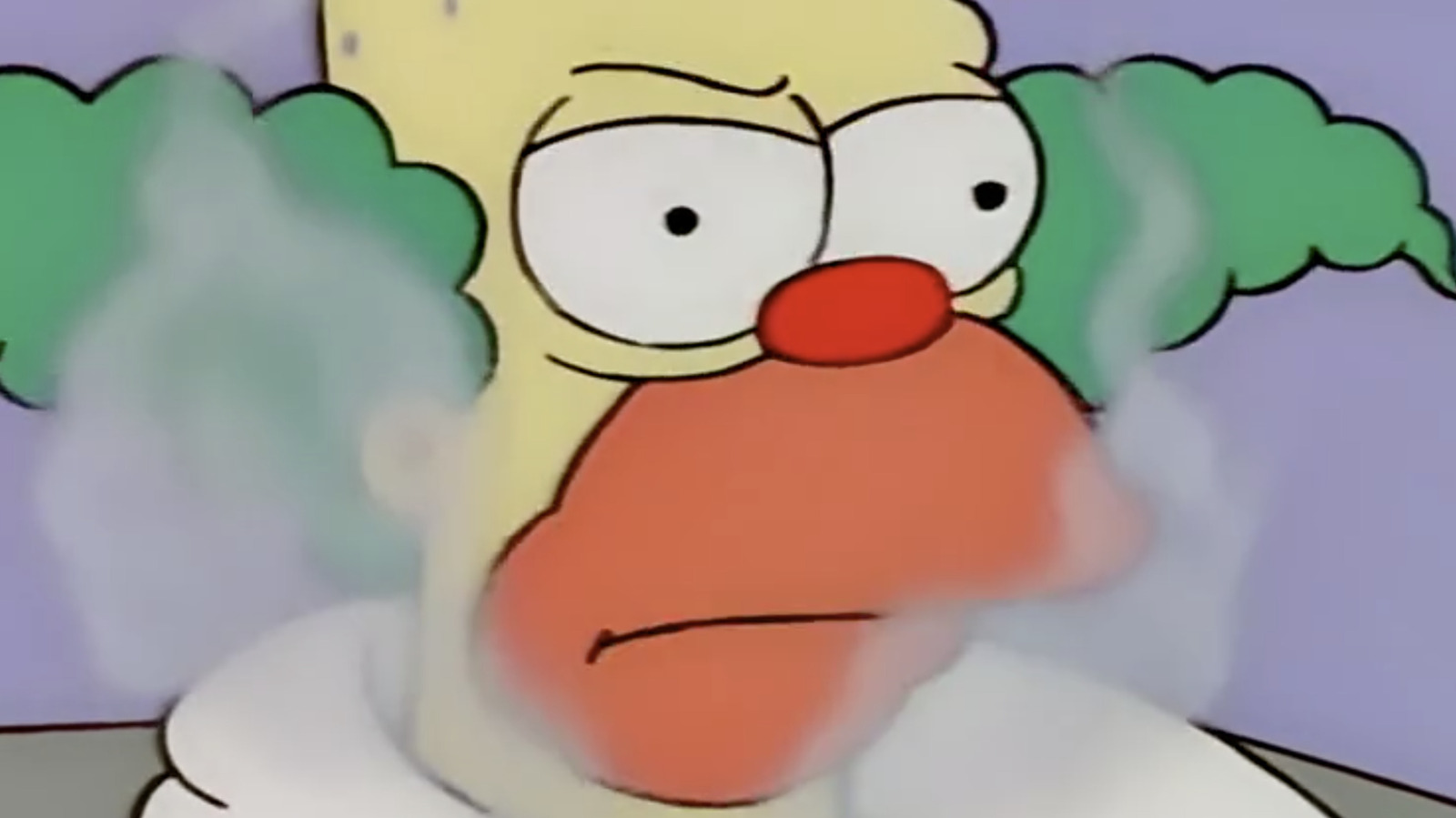 Simpsons Fans Are Split Over Krusty the Clown's Funniest Line
A poll in the r/TheSimpsons subreddit features five contenders for Krusty's best quote, and it looks like a line from the infamous clown is claiming the championship title over his competition. The line is, "Homer gave me a kidney. It wasn't his, I didn't need it, it came postage due, but it's still a nice gesture." This memorable Krusty moment occurred in Season 18, Episode 13, "Springfield Up," which was a spoof of the British documentary series "Up" which followed several individuals from the age of 7, with seven-year intervals between new installments.
"There are only two rules in television: don't swear and don't lash it out. It's not rocket science!" from season 18, episode 22 ("You Kent Say Always What You Want"), and "I almost swallowed some of the juice!" from Season 4, Episode 10 ("Lisa's First Word") were also worthy contenders who failed.
Much of Krusty's humor goes back to his origins. In an interview with the American Television Archive (via FoundationINTERVIEWS), Dan Castellaneta spoke about the thought process behind Krusty's notable antics that helped expand the show's reach. He said: "It was a chance for the world of The Simpsons to try show business, and the writers to take pictures of the comedians and TV show hosts they wrote for… they could kind of all put in Krusty." The talented voice actor also said that Krusty has been compared to Jackie Gleason or Milton Berle despite hosting a children's show.
The direction the writers took with Krusty proved successful, ensuring the character would continue to entertain "The Simpsons" fans with his signature comedy style.