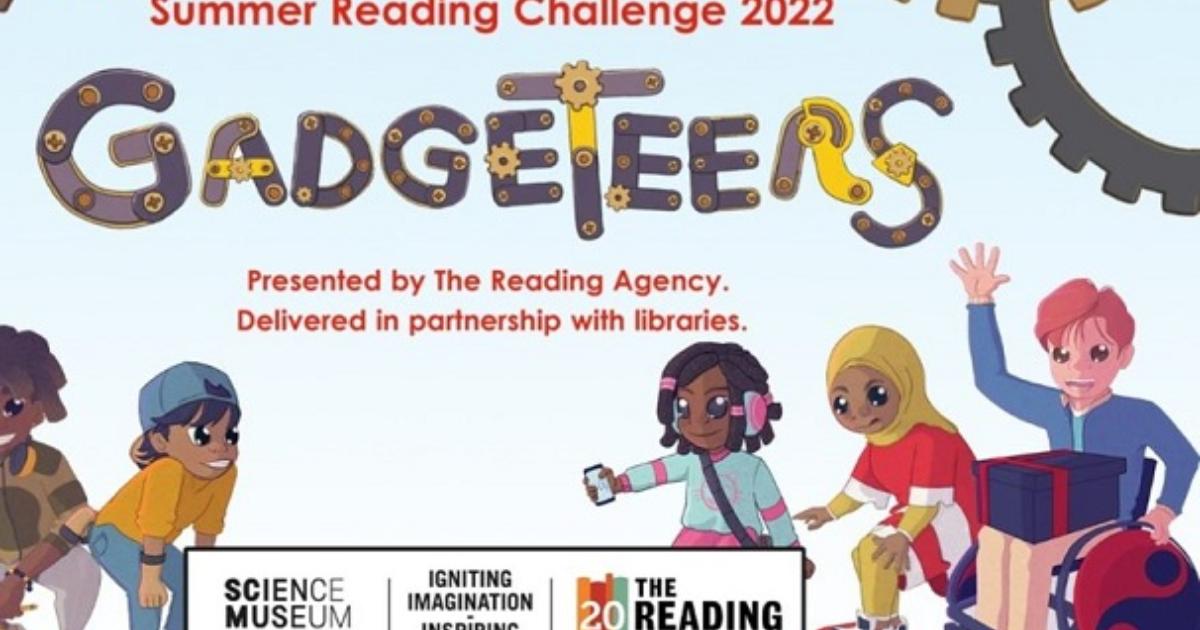 Summer Reading Challenge 2022 – Gateshead Council
Calling all gadgets! This summer, children in Gateshead are encouraged to discover the amazing science and innovation that surrounds us.
The Summer Reading Challenge 2022 begins at Gateshead libraries and online tomorrow (Saturday 9th July). The Challenge takes place every year with the aim of motivating children aged 4 to 11 to continue reading during the school holidays, helping them to develop their skills and confidence while keeping them entertained.
This year's theme is Gadgeteers, created in partnership with Science Museum Group. With free packs available across all of Gateshead's online libraries and resources, attendees will be inspired to appreciate and understand the science behind their interests – from fashion and technology to cooking and music.
The challenge will feature amazing books and the chance to win amazing rewards, including an exclusive MakerPlace workshop for up to six people, worth £100. Many activities are also planned in Gateshead, including:
Super Summer Coders: Participate in interactive, hands-on computer projects and learn to code your own games, animations and more.
Build a Ring-Wing Glider: Create and race your gliders inspired by NASA designs. Find out which design will fly the farthest and win the prize.
Spy Science Coding: Learn the art of espionage by creating numbers, programming code and testing your memory skills.
Rocket Mice and Catapults: Design and craft your own catapult and rocket mouse.
Big Bang Science: Try fizzy, popping hands-on experiments.
Draw with Liz Million: From Skateboard Scientists to Rusty Rabbit Robots.
As part of the programme, Gateshead Libraries is delighted to welcome Nick Arnold, award-winning author of the Horrible Science series. Nick will perform his science show live at Caedmon Hall in Gateshead Central Library on August 16 and pre-booking is essential, with tickets available soon.
The full list of events and activities is available at gatesheadlibraries.eventbrite.com.
The Summer Reading Challenge is presented by The Reading Agency and funded by Arts Council England. Find out more and register at summerreadingchallenge.org.uk.