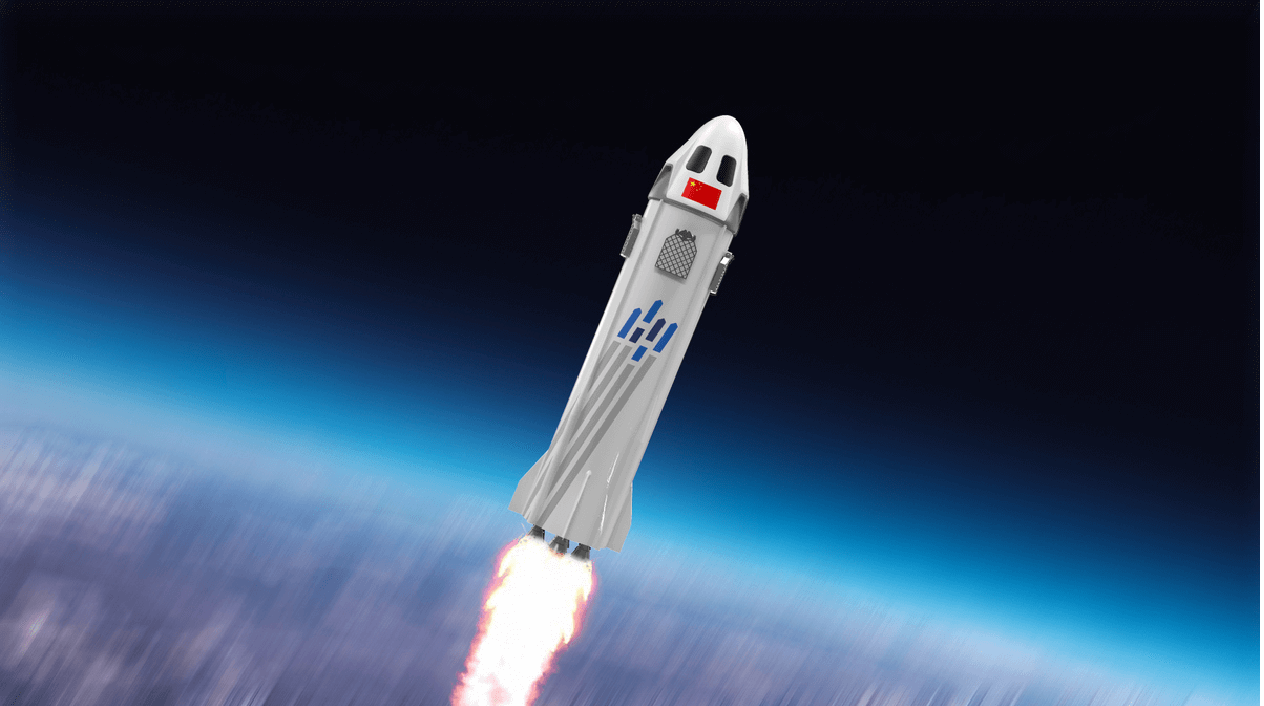 Violation of Kármán line, China to launch "space tourism" by 2025; Tickets will cost around $350,000
Beijing may soon be able to ferry its first paying travelers to the edge of space as early as 2025, with tickets likely costing between 2 and 3 million yuan ($286,400 to $429,600), according to the country's rocket scientist .
Russian Su-35 fighters 'challenge' Rafales and Eurofighter Typhoons as Turkey struggles to get US F-16 approval

---
Commercial space tourism will be "booming" in 2027, according to Yang Yiqiang, who founded a government-backed company to investigate the commercial use of rockets. He was also the general manager of the Long March 11 rocket project in 2018.
China's commercial space sector has moved from a 1.0 era characterized by fundamental manufacturing and research and development (R&D) to a 2.0 era fueled by applications and market forces, Yang explained in an interview with Global Times.
The sector should catch up with the level of development of the United States within ten years. China Daily previously reported that up to seven visitors could simultaneously fly at a height of more than 100 kilometers.
Yang said suborbital travel is more technically developed and suitable for the majority of people compared to other forms of space travel. Passengers would experience a brief period of weightlessness during the 10-minute journey that would take them over the Kármán Line, the line separating Earth's atmosphere from space, SCMP noted.
Last year, CAS Space said it was developing a reusable single-stage rocket and spacecraft that would enable spaceflight. The spacecraft would detach once the rocket reached the Kármán line and continue to travel through the air due to inertia.
Although the spacecraft would return with its parachute, the rocket would re-enter the atmosphere and perform a soft landing using only its engines.
The Chinese Academy of Sciences owns a part of CAS Space, which was established in 2018. It is one of China's newly established major commercial launch companies.
The company reportedly signed a collaboration agreement with China Tourism Group, the country's largest public travel agency, in July, promising to work together to promote commercial space technologies and develop a new space economy, including space tourism.
It will undergo a series of unmanned test flights from next year before carrying paying passengers. In 2021, China had 370 space-related commercial enterprises, quickly catching up with the United States in this area.
Meanwhile, Virgin Galactic previously announced it would start offering spaceflight for $450,000 per ticket. Last year, Elon Musk's SpaceX launched four private passengers into orbit, making it the first spaceflight without trained astronauts.
SpaceX said the craft with a civilian crew orbited Earth for three days at about 575 kilometers, higher than the space station's existing orbits. In August, Jeff Bezos' business venture, Blue Origin, which provides spaceflight services, completed its sixth manned spaceflight mission.
China's Growing Footprint
The announcement came as major economies were engaged in a vigorous race to gain market share in the expanding space industry.
On September 9, US Vice President Kamala Harris urged agencies to submit plans to approve and oversee "commercial space activities" over the next six months to keep the country at the forefront of the industry. China is also making efforts to advance this sector at a good pace.
The market size of China's commercial space industry recorded a compound annual growth rate of 22.09% between 2015 and 2020 thanks to a comprehensive range of intellectual property rights owned by the country, a talent development system and central government support.
The scope of domestic and commercial space ventures is quite limited. Only a few rocket and satellite companies are profitable, meaning they are still in the "accumulation" stage, Yang noted.
The United States began supporting the commercialization of the space industry in the 1980s, and by the time SpaceX was formed in 2002, the sector had largely matured.
By comparison, China began actively promoting private enterprises to develop the commercial space industry in 2015. However, the sector has already begun to take shape after seven years of rapid expansion in a wide range of fields, including rocket launches, satellite development and ground equipment, satellite operation and satellite application.